A leading Donegal financial adviser has said that people across the county should be claiming much more tax credits and refunds.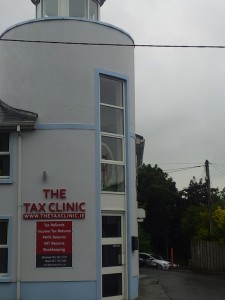 Michael Coll was speaking after it was revealed that a whopping €2.2 billion was refunded back to PAYE workers from January 2009 to April 2012.
The figures, released my Finance Minister Michael Noonan, highlighted the billions of euros that people are entitled to claim back in overpaid tax, said Mr Coll.
Mr Coll from www.thetaxclinic.ie is the only business in the Northwest that specialises in claiming Tax Refunds for P.A.Y.E workers said "that he and his colleagues have been highlighting this issue for years and was delighted that these figures have now been released.
He said " The average refund we've been claiming for our clients is about €880 and the highest refunds we've gotten has been over €20,000 euro for a young couple in Killybegs.
"People are doing nothing worng by claiming back this money – it is their entitlement."
Apart from specialising in claiming Tax Refunds they also offer services to P.A.Y.E workers who may have additional income that they are obliged to declare such as Rental Income, Farming or any income from any other source.
To find out more log onto www.thetaxclinic.ie or call into either The Tax Clinic High Road Letterkenny or Main Street Killybegs"
Contact
Michael – 086 3862370 (Letterkenny)
Noel – 087 7507083 (Letterkenny)
Mabel – 086 6076911 (Killybegs)
Tags: