A Letterkenny man assaulted a young woman after twisting her arm behind her back after a row.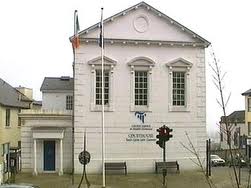 Johnny McDonagh was warned by Gardai to move on and to resist from abusing the woman when they came across the incident outside the Friar's Rest in Glencar, Letterkenny on November 10th last year.
He was told to stop threatening the woman on three occasions and was then arrested.
The victim, Fionnuala Molloy, later called to Letterkenny Garda station and made an official complaint that she had been assaulted.
Inspector Kevin Gately told the court that Ms Molloy had to attend the doctor after the altercation.
The court was told that McDonagh of The Big Isle, Letterkenny, was currently in jail and was due for release on assault charges and is due for release on August 17th next.
McDonagh addressed the court and said he had been suffering from alcohol and drug addictions but was now "going down the right road."
Judge Paul Kelly adjourned the case until July 17th for further reports.
Tags: