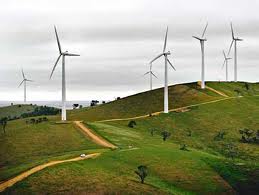 A NUMBER of environmental groups may contest the next local elections in Co Donegal if established parties "fail" to tackle certain issues, donegaldaily.com can reveal.
Anti wind farm campaigners are becoming "increasingly concerned" at the direction the County Council has been taking in relation to opening up the county to more wind farm development.
The county development plan proposes to designate more than 2,000 townlands as being ripe for wind farms.
There will be no restrictions on where they are sited, despite growing international evidence of serious health implications for those living close to them.
This is disputed by the wind farm lobby.
Now groups in Glenties are among those who may decide to run in the 2014 local elections.
No-one from that group or others in Inishowen would confirm on the record that going into political arena had been ratified.
However one source told us: "We are concerned that local democracy doesn't seem to lie in the hands of our elected councillors because we believe, that with a few exceptions, the vast majority of our county councillors are afraid of challenging the status quo.
"Some of us believe we should run candidates in every electoral area in 2014. We believe there is support out there.
"There are a number of other issues which may come into play and we are just not sure whether or not there should be a broad environmental alliance.
"A county of wind farms is not the way forward for County Donegal. Simple as that."
Tags: