A civil servant from Letterkenny has been arrested after being accused of selling information from social welfare files to private investigators.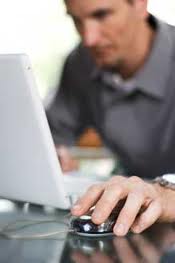 The 45 year old man was arrested under a breach of the Official Secrets Act and was quizzed by Gardai for two days.
He was released without charge and a file on the matter has been prepared for the Director of Public Prosecutions.
The man is not to believed to be working within the civil service in Letterkenny any longer.
The man was initially suspended by the Department of Social Protection in December 2010 after it noticed the man was accessing an unusual number of its databases.
It is believed the man is suspected of selling vital information to two private investigators who were looking for details for insurance companies.
In 2010 the Department said "A member of staff may have accessed customer records without having an apparent business reason for doing so."
The Gardai and the Data Protection Commissioner were informed of the incident and carried out a full investigation.
The Department have failed to comment on the man's arrest which took place on June 22nd.
Last February, three insurance companies, FBD, Zurich and Travellers, pleaded guilty to possessing illegally obtained information.
All three agreed to pay €20,000 to charity to avoid a prosecution.
Tags: