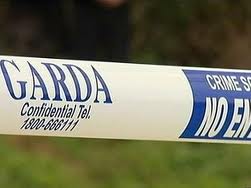 DONEGAL TD Padraig Mac Lochlainn today challenged Taoiseach Enda Kenny over a case here where a burglary victim had to give a Garda a lift to the crime scene.
Deputy Mac Lochlainn used leaders questions in the Dail today to raise the issue.
Taoiseach Mr Kenny claimed new rosters had increased contact between Gardai and rural communities.
But Deputy Mac Lochlainn also raised the issue of crime scenes not being visited by investigating Gardai due to lack of personnel.
On the Newtowncunningham incident – where the woman gave a Garda a lift – the Sinn Fein TD told Mr Kenny: "We now have a situation where all warnings from the Garda Representatives Association are coming through on the ground.
"There isn't enough personnel and there aren't enough vehicles to provide back- up to our communities."
He asked the Taoiseach to urgently review the impact of the cuts with Justice Minister Alan Shatter and for him to meet the Garda commissioner and put in place a plan which will reassure communities in Border areas.
Mr Kenny could be seen smirking as he got to his feet to respond and used the opportunity to have a go at Sinn Fein.
"I am taken by your new found concern for the Gardai and law and order and for the welfare of our citizens. I commend you for your comments," said the Taoiseach.
He said the new rosters were working well and it is being monitored.
Mr Kenny then said he recalled an incident many years ago where a Garda commandeered a vehicle to go on a poitin raid in north Donegal. He said those days were now gone.
He said he was aware that many Garda cars were reaching the end of their lives but he promised to raise the Co Donegal incident with Mr Shatter and Gardai.
Deputy Mac Lochlainn said he would pass the details to Mr Kenny but the Donegal TD referred to comments from the GRA who claim the new rosters would increase crime.
"The guards on the ground – no-one blames them – but there is a problem here," he said.
He claimed one in five Garda vehicles have been withdrawn and not replaced and accused Minister Shatter of "passing the buck" over the issue.
Mr Kenny referred to Sinn Fein's support for the closure of 36 PSNI stations in the North and defended Minister Shatter.
"I am not glossing over anything here," insisted the Taoiseach, who went on to praise the work of Gardai.
He said the GRA were "never quiet" and what they had to say was always considered by the Minister.