A High Court action by a Donegal woman abused as a child by her Irish dancing teacher has been put on hold to await the result of his Supreme Court appeal.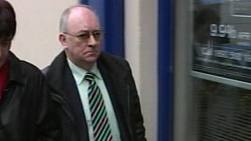 Michael Quigley of Barnhill Park, Letterkenny is challenging a ruling from last year that ordered him to pay 42-year-old Dana Doherty €400,000 damages.
Her lawyers say the former printer and dance teacher has not paid her any of the award and has claimed that he is a man of no means.
He is retired form his job and has no regular means of income.
She claims he got a substantial payment when he took voluntary redundancy as a printer with the Derry Journal in the late 1990s, and had also made good money from his dancing classes in Derry and Letterkenny.
They are now challenging the transfer of two houses owned by Mr Quigley to his wife Alice in 1998 and 2000 in which no money changed hands.
Both sides have now agreed to adjourn the case until after his appeal.
Mr Quigley, 69, had sought to keep his identity a secret during the case but Ms Doherty won the right to name her abuser.
Through her solcitor, Ms Doherty, had said she hopes the relevant authorities in Irish dancing circles, on hearing her story, will ensure all necessary steps are taken to protect children under their care.
By taking this civil action, Ms Doherty had at last had her voice heard and she was eternally grateful to two fellow Irish dancers who came forward to corroborate her evidence, he said.
Mr Quigley has always maintained his innocence.
Tags: