A total of 22,084 people signed on the dole at the end of June in Donegal, the latest figures have shown.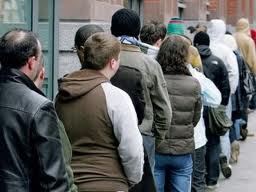 The overall figures represent a decrease of 2.5% compared to last year but up almost 5% on last month.
The figures for June tend to be up because of people leaving school and college courses for the summer.
The biggest drop in unemployment figures was in Killybegs with a 7.5% drop while there have also been smaller drops in Letterkenny, Dungloe and Ballybofey.
Tags: