Three well-known Donegal stores have been named among the Top 100 stores by Retail Excellence Ireland.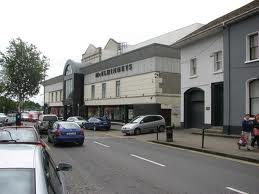 The stores are McElhinneys, Greene's Shoes and Brennan's Pharmacy.
The Top100 stores are part of the Retail Excellence Ireland (REI) Awards, which were established in 1997 to promote best practise standards in the Irish retail industry.
The awards, taking place on Saturday 3rd November 2012, focus on promoting and recognising standards of excellence in retail. The awards programme is now the largest and most prestigious of its kind in Ireland.
As part of the Top100 selection process, all store entrants were visited by a Mystery Shopper, with those exceeding demanding service and standards criteria making it to the Top 100 Stores.
A team of Store Assessors will now visit each of the Top100 Stores, selecting the Top50 stores and then the final Top 30. The winning stores will be selected based on the reports data gathered and a review of store photography and in-store video recording evidence.
David Fitzsimons, Chief Executive, Retail Excellence Ireland commented, "I want to commend all of the retailers who entered this year. In particular, I congratulate the Top100 stores for making it through.
"The very high standard of service, customer engagement, display and levels of investment among Irish retailers made selecting this year's Top100 particularly difficult. The REI awards are about recognising and rewarding retail excellence".
Tags: