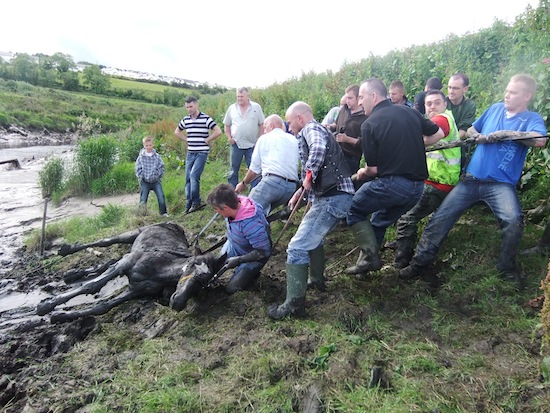 Dozens of people answered an SOS call to save a terrified horse from drowning in a muddy river.
The horse was found stuck up to its chest in muck in the River Swilly in Letterkenny.
A passing taxi-driver noticed the frightened animal and immediately called the animal welfare group Donegal Pet Rescue.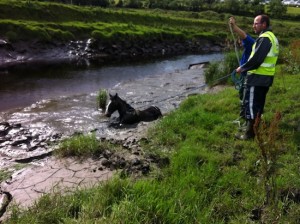 The group contacted Gardai who began to make plans to rescue the horse but were called to another incident.
Donegal Pet Rescue decided to put out a call on social media for help to save the horse.
They were inundated with offers of help from people offering a range of solutions to free the horse.
A rope was tied around the horse and straps were fitted in a bid to pull the horse to safety.
However as the horse struggled it got deeper and deeper into the mud and at one stage only its head and back could be seen.
Volunteers then used spades and other instruments to dig around the animal to make a pathway to freedom.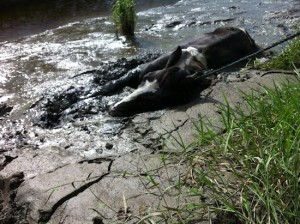 During the rescue effort a number of the volunteers put their own safety to one side and got stuck themselves and had to be freed.
What followed was a four hour physical haul involving relays of people to drag the horse out of the muddy mire inch by inch.
Ryan McCauley of Donegal Pet Rescue said it was amazing to watch the spirit of people coming together to rescue the helpless animal.
"It was incredible to watch people just come out of nowhere to help.
"I would know many of the people to see and they were from all walks of life. There were estate agents, builders and students standing side by side.
"It was great to see that money wasn't the reason why people came out which makes a change in the current climate," he said.
The exhausted horse was eventually pulled to safety but it looked for a while as if the rescuer's effort had been in vain.
The local vet from the Animal Health Centre in Ramelton, Anja Froehlich, then gave the horse injections to cover it for infections and stabilize the temperature as she treated it for pain.
The horse lay on the ground for more than 20 minutes after its ordeal.
The volunteers finally got the horse onto its feet, washed it down.
The team of volunteers then got it into a horse trailer to safety of a stable.
Mr McCauley from DPR said it was a victory for the human spirit.
"These people put their own safety to one side to rescue this poor animal. It was heartwarming to see and everyone felt so good after we had rescued the horse," he said.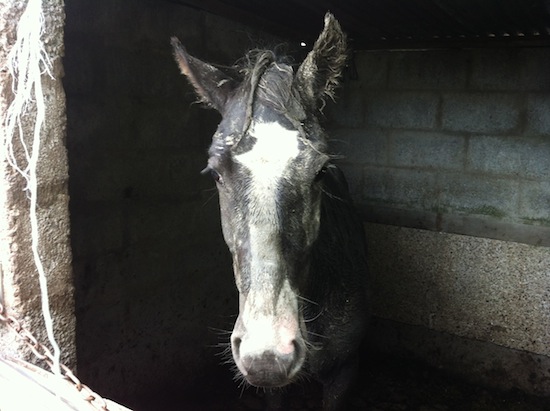 Tags: