A superb collection of Olympic Games posters and related memorabilia, from 1900 right up to this year's London Olympics has juts gone on display at the County Museum in Letterkenny.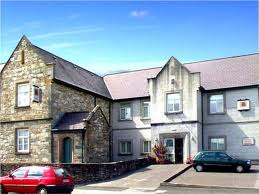 This exhibition draws on Paul Foley's Olympic poster and memorabilia collection.
It is a diverse collection of images includes official posters for the football tournament held in the summer games.
The posters broad popular appeal and ability to relay messages through eye-catching and memorable imagery means that many of them are now prized souvenirs or collectable works of art and design.
From 1896 to 2012, various different cities have hosted the Summer Olympiads (three were missed due to war).
Each host city has created its own unique promotional poster, the design of which often reflected the prevailing cultural and artistic tone of the period.
Throughout the history of the games, Olympic posters have provided a unique visual record evoking everything from time, geography and style. They are considered one of the major ways to spread information on the Olympic movement and convey the Olympic spirit.
Olympic posters are not only a piece of art but every poster has a story to tell, it is not only a memento of the Olympic Games but it celebrates physical and sporting achievement and offers inspiration to the athletes of tomorrow.
Football has been included in every Olympiad except the first games in 1896 and 1932, as a men's competition sport. While football tournaments were played at the 1900 and 1904 games, these were contested by various clubs. The games of 1908 were the first international tournament.
"I think people who visit this exhibition will be inspired. Even people who are not normally interested in sport will enjoy visiting the exhibition because the posters and memorabilia are snapshots in time – a visual record of sport and art, politics and place, commerce and culture," said Caroline Carr, Assistant Curator at Donegal County Museum
Admission is free and all are welcome.
Tags: