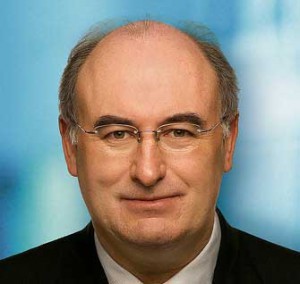 Sinn Féin finance spokesperson Pearse Doherty TD has described Phil Hogan's decision to withhold millions of euros from Councils including Donegal as "bully boy tactics".
He said that "imposing more cuts on local government will have a serious impact on the provision of services for hundreds of thousands of families."
Deputy Doherty said: "The introduction of the Household Charge was a bad idea.  It was ill-conceived, badly implemented and has no public support.  The whole issue has been mishandled from the start.
"Last December the Department of the Environment told councils across the state what their 2012 allocation from the local government fund would be. Councils agreed their annual estimates on this basis. At no stage were councils told that this funding was dependent on the collection of the household charge.
"Now half way through the year Phil Hogan is saying he is going to immediately withhold millions of euro from Councils which will have a serious impact on the provision of essential services for hundreds of thousands of families.
"This is an utter disgrace and the fact that this is happening on the day that the Dáil is going into recess makes it even worse.  Once again Phil Hogan is trying to avoid any public scrutiny of his disastrous policies.
"We accept that the government has to raise public finance but once again they go after the most vulnerable in society, who are more reliant on the services provided by local government.  Sinn Féin has set out how we would raise the necessary finance and have proved that the deficit can be addressed in a fair and equitable manner."
The outcome from Donegal was foreseen by the party's county councillors however who voted against the 2012 Donegal CC budget on the grounds that it included household tax revenues.
More than 65% of Donegal households still haven't paid the household tax.
Tags: