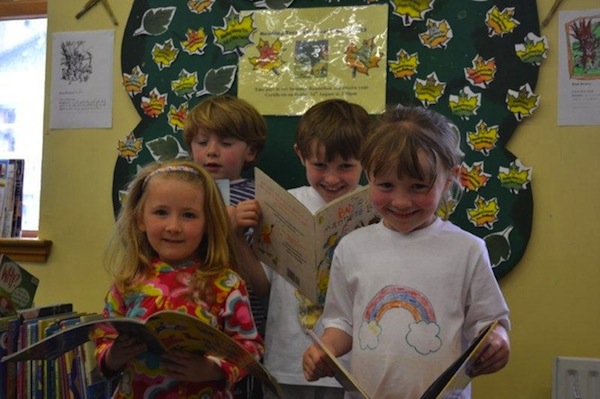 There are still many misconceptions about public libraries, two of these is that that you need to whisper when you are in a library and the other is that the library staff spend all day reading!
This is certainly not the case in Donegal Libraries, just walk through any door of these busy public community spaces and you will realise that.
The staff have been busy over the last few weeks preparing for the summer reading programmes taking place in libraries across the county.
Themed programmes in each library have been developed by staff to encourage children to continue their reading during the school holidays. All they have to do is to become a member of the library, which incidentally is free, and choose from the variety of books on offer.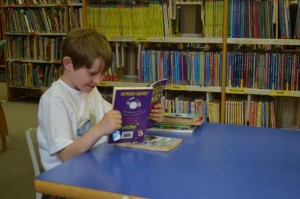 Once the child reads the chosen book their name is displayed on one of the themed displays. Themes range from travelling through Europe on Reading Passport to the London Olympics with Dungloe Library, fill up your driver license card with the Licence to Read initiative in Libraries in Inishowen or why not watch the beautiful sunflower blossom at Milford Library as part of their Read and Grow reading programme.
Other themed programmes include Coiscéim ar Léamh at Leabharlann Phobail Ghaoth Dobhair, the Reading Trees at Central Library Letterkenny, Ballybofey and Raphoe Libraries and the Reading Rainbow at Lifford Library. The libraries in Bundoran and Donegal Town will be surfing and exploring castles. All those who take part in the Summer reading programme will be presented with a certificate at the end of the summer holidays.
While these programmes are very popular with children and parents alike, these programmes are not just developed for the fun factor. Research by the School of Library and Information Science at the Domican University (2009) in the US found that students who participated in summer reading programmes scored higher on reading achievement tests at the beginning of the next year than those students who did not participate.
Senior Executive Librarian Donna Quinn explains 'The Public Library Service is based on a fundamental philosophy of supporting learning throughout life. Libraries don't in general teach the actual skill of reading however we have an essential role in providing access to books and designing activities that help people both enjoy reading and practice to build up their reading skills. This isn't just something nice that we do, this is critical work."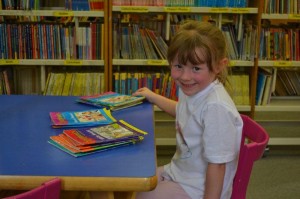 She goes on to say that 'Libraries are superb at the deadly serious business of developing literacy skills by making reading fun and social. The skills needed to decode words are linked to the motivation that comes from enjoying reading. To become a reader, reading instruction and reading for pleasure must be fused."
The summer reading programme is only one example of how libraries are working to improve the literacy skills of children, other programmes include rhyme time sessions, Battle of the Books, maths trails, Creating Life Long Readers and our children's book festival, Wainfest, in October.
For our adult members we have the Relax and Read campaign, Learning for Living collections, Quick Read initiatives, books clubs and a range of assistive technologies to assist those with reading difficulties. Libraries are natural allies of the literacy movement and support for adult literacy initiatives draw on the traditional resources provided by libraries. The need for public libraries to promote and advance a culture of literacy has never been greater.
As well as the Donegal County Council Library Service's priority of literacy and the promotion of reading, the Library Service has also been working consistently on assisting in the economic recovery.
In this time of societal and economic crisis public libraries have never been more important and have the potential to do a lot in meeting the needs of people directly affected by the recession. Demands for specific job related resources and services are on the increase in the library service. The library service has been a proactive agent for community development, for life long learning and for social inclusion in the County. They have a range of resources available for job seekers and for those who have been laid off work and wish to improve their skills base.
One example of this is the FÁS E Learning at the library where unemployed people can access FÁS Courses, such as Introduction to Computing, Internet, Email, Word Processing and Spreadsheets as well as ECDL, Health & Safety, Basic Photography and Finance Fundamentals, available online, free, providing you meet the criteria as laid down by FÁS.
In a recent article in the Irish Times, author, Dermot Bolger reasserted the educational role of the public library service when he wrote 'Men are coming back on their own, with computers, libraries are becoming virtual offices for tentative small enterprises, with unemployed men and women taking steps towards economic recovery by using the one thing that no one can take from them- their initiative- in a space where no Gauleiter to tell them to move on. In libraries we become citizens, not consumers.'
In this time of austerity there are no sacred cows and the Library Service has also had to work within the resources that are now available to them and somewhat adapt those services to suit those resources.
However Donegal Libraries still have a lot to offer and contrary to popular opinion they want to shout about it!
So if you are not one of 21,179 current members of the Library Service in Donegal why not call into you local library and join a true community centre where everybody is welcome and a world of knowledge and development and of course fun awaits you.
For more information on events and programmes check the library website www.donegallibrary.ie
Tags: