There may be some light at the end of the tunnel for Lifford Community Hospital.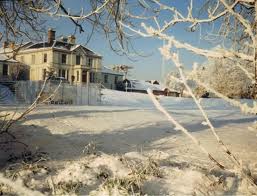 A North South Committee is to look at the possibility of extending the scope of the hospital to cover the Strabane catchment area.
Health Minister James Reilly and his Northern counterpart Minister Edwin Poots have discussed the matter recently.
And a decision has been taken to explore the future of the hospital.
A memo issued by the the HSE's Head of Acute Services, John Hayes, said a report on the cost of care is now being examined.
That report is due to be published in September.
Chairman of the OIreachtas Good Friday Agreement Implementation Committee, Deputy Joe McHugh, has welcomed the move.
"Today's HSE memorandum on Lifford Community Hospital notes that the consultation process regarding future service delivery at the hospital is to be deferred, to allow for a number of reasons including exploration of cross-border options for service delivery. This deferral of the commencement date for the consultation process regarding future service delivery at Lifford Community Hospital is welcome.
"The potential benefits of cross-border cooperation in healthcare are obvious, and increasing collaboration in healthcare provision is a key policy objective of the Oireachtas Committee on the Implementation of the Good Friday Agreement.
"I met with Minister for Health James Reilly last Wednesday, shortly after he had participated with NI Minister for Health Edwin Poots in a North-South Ministerial Council meeting that discussed mechanisms for increased cooperation between Enniskillen, Sligo, Letterkenny and Altnagelvin Hospitals.
"Last Wednesday Minister Reilly also updated me on discussions that had taken place at that day's North-South Ministerial Council meeting about potentially utilizing Lifford Community Hospital as a service provider for the Strabane district.
"Today's HSE announcement follows on from those discussions. Minister Reilly and Minister Poots are serious about examining this link between Lifford and Strabane as a way of keeping the Community Hospital open in Lifford," he said
Tags: