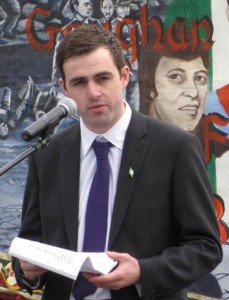 DONEGAL will be the worst hit county in Ireland by cuts to services, it was claimed today.
Sinn Féin councillor Jack Murray has slammed the decision by Minister Phil Hogan to cut a further €4million from Donegal County Council's Local Government Fund, stating that the authority will be no longer able to provide services to the people of the county.
Just 43% of householders in the county have paid the household tax – so central government is cutting funds to match.
Commenting on the cut Cllr Murray told us: "At this year's budget meeting, Sinn Féin made the unprecedented decision to vote against the budget. We did so because it meant stripping services to the bone and implementing the unjust household charge.
"Minister Phil Hogan is now withdrawing a further €4million from the 2012 budget. This is the biggest percentage cut of any local authority and could force Donegal County Council close to bankruptcy.
"It is an insult to our citizens that he blames his cuts on low compliance with the household charge. The government does not understand that people are not only refusing to pay because it is unjust but also because they are not happy with the services they are provided.
"By further reducing services in Donegal he will only increase public anger and subsequently further reduce compliance with his unfair taxes.
"Donegal and the northwest is the only region in Ireland that does not have dual-carriageway connection to Dublin. We have one of the highest unemployment &  emigration rates and do not have the same access to healthcare as regions south of the Dublin-Galway line.
"The silence from Government Party Oireachtas members in Donegal has been deafening on this issue. Nor have they spoken out against the neglect of Donegal in the stimulus package or when their government withheld the money they had committed to the A5.
"While council officials in Donegal assess how a further €4million reduction will affect our roads, community groups, unfinished estates and staffing numbers; Donegal's Fine Gael & Labour members need to seek a crisis meeting with their government colleague and demand that he withdraws from this destructive course of action."