One of Co Donegal's biggest secondary schools is to become a huge focal point for next year's The Gathering Ireland 2013.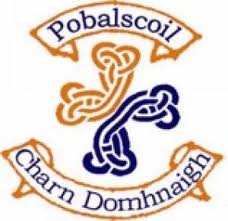 Carndonagh Community School in Donegal has over 10,000 former pupils that can be traced across 90 countries over a 40 year period.
In August 2013 they plan to host the Carndonagh Community School Gathering that will bring together alumni and/or their descendants to Carndonagh for a massive reunion.
Already 2,100 people across the world have expressed an interest in the Gathering reunion through their website and Facebook pages.
Organiser John Collins said "We're very excited about the prospects of the Carndonagh Community School 40th Anniversary Reunion. It's potentially a gathering of massive proportions, incorporating not only the school itself but the community at large".
Momentum for The Gathering Ireland 2013, the most ambitious tourism initiative ever undertaken in Ireland, continues to grow following a successful series of community meetings across the country.
Jim Miley, Gathering Project Director stated: "There has been terrific energy and creativity at the community meetings, as communities mobilise in advance of The Gathering Ireland 2013. The Gathering Ireland 2013 is a grass roots vision for people in Ireland to commit to finding ways to bring overseas contacts to Ireland in 2013. While there will be large headline national festivals and events throughout 2013, the real opportunity for success is through communities throughout Ireland holding creative and unique Gatherings.
"The success of The Gathering Ireland 2013 relies on the people of Ireland getting behind the initiative and reaching out to people at home and abroad to celebrate this one-off yearlong celebration. Up to 50 town hall meetings are scheduled to take place and people from all walks of life are urged to attend, participate and get organising their own Gatherings."
Tags: