The Donegal sports agent behind the fastest man on the planet said he and Usain Bolt are "like brothers" and how he spends more time with the Olympic champion than his own girlfriend.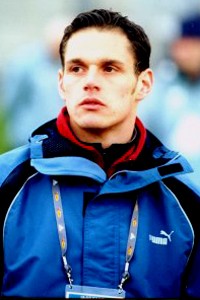 Donegal man Ricky Simms is the Jerry Maguire-style figure behind the charismatic Jamaican who wowed the world with his 9.63 second 100m sprint into the history books on Sunday night.
The 37-year-old from Milford has been managing the greatest sprinter the world has ever known since he was a 16-year-old fledgling track star.
Ricky, who used to run with Finn Valley AC, said, "I always think we're like brothers. I spend more time with him than I do with my partner. We know each other very well. His coach is the strict one and I'm the one that supports him and tries to make it as easy for him as possible."
In a recent BBC documentary, the most charismatic sportsman since Mohammed Ali revealed how he valued his close friendship with the Donegal man who brokers all his contracts.
"Ricky is a great part of my life. From when I started professional he's been my agent. We've had good times and he's treated me the same way since the first time we met," he said.
Tags: