County Councillor Dessie Larkin has said he will co-operate fully with anonymous claims of alleged expenses irregularities.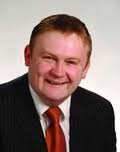 It follows anonymous correspondence sent to Donegal County Council.
The letter, which included detailed documentation, relates to travel expenses and subsistence payments between 2006 and 2009 paid to the Fianna Fail councillor.
Many of the documents are signed attendance certificates from various conferences.
A spokesman for Donegal County Council confirmed they have received the documentation which they say is being examined.
Cllr Larkin said he had not yet seen the anonymous correspondence.
However, he said he will be co-operating fully with council staff and he hoped due process will be followed.
Tags: