Fianna Fáil Seanad Spokesperson on Agriculture, Brian Ó Domhnaill, has heavily criticised the Minister for Agriculture for overseeing an attempt to cut payments under the Disadvantaged Area Scheme (DAS).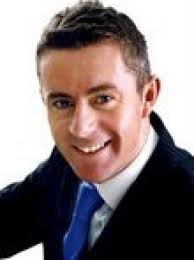 Farmers in Donegal and throughout the country, who did not have much stock last year, have begun to receive letters from the Department outlining that unless the letters are answered by next Friday (24th of August), they may lose these payments for 2012.
Senator Ó Domhnaill commented: "I have written to the Minister on two occasions pleading with him to defer withdrawing any payments to farmers. He needs to immediately scrap any changes to the Disadvantaged Area Scheme (DAS). In light of the terrible summer we have had, farmers throughout Donegal have already taken huge hits to their finances, they cannot afford to take any more cuts to their income.
"Farmers can appeal the decision to the Department in some circumstances but the changes need to be scraped because of the awful weather farmers have had.
At least 12,000 farmers, including many in Donegal will not meet the new criteria and have only a week left to appeal this.
"The Minister's decision will badly affect farmers who actually farm the poorest land in the country, mainly along the Western seaboard including Donegal. This move is discriminatory in nature and I firmly believe that smaller farmers should be supported and not targeted in this manner.
"Small farmers will lose payments of up to €3,000 under these plans and this will drive them off the land. The new stocking requirements need to be withdrawn, famers have been forced to buy stock for land that is in a poor condition and many farmers are under severe financial strain.
"The Minister has no understanding of farming matters in the West and he doesn't seem to be interested. The Minister should cancel this whole procedure and revert to the stocking levels of 2011."