An angry meeting has heard there are plans to slash day service supports to people with special needs and their families in Inishowen.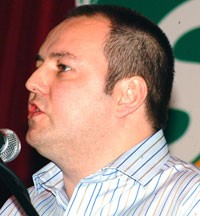 The cuts will see a dwindling of services from five days down to three at centres in Buncrana, Carndonagh and Moville.
News of the meeting at the Cashel na Cor Centre, Buncrana has rocked families who were informed of the proposed cuts to services.
News of the plans have been slammed by Deputy Padraig MacLochlainn who attended the meeting.
"The anger was palpable at tonight's meeting. To target persons with special needs and their families is a new low. These families desperately need the support that they receive to give them the strength required to support their loved ones.
"It was shameful for families as vulnerable as theirs to be given news like this. There has to be a threshold of decency for this Government and Minister Reilly and support for special needs has to be that threshold.
"It is clear that the HSE have been instructed to make drastic cutbacks across the board with no instructions given on what services are untouchable".
The Donegal North East TD added that the people of Inishowen will not stand for this.
He said they have rallied together and raised huge amounts of money for these centres.
"It was clear from tonight's meeting that this proposal will be fought tooth and nail. Soon, a delegation of parents, committee members from the affected centres and local public representatives including myself will unite together with one voice to meet HSE managers in Donegal.
"We have one message for them and Minister Reilly. We will not accept our most vulnerable citizens being targeted for cuts. They need to get a Plan B," he insisted.
Tags: