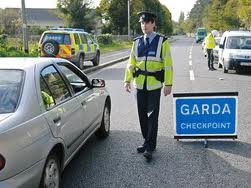 MOTORISTS in Co Donegal have set up a Facebook page – identifying Garda checkpoints for other road users.
The page was only set up last night, and has already secured almost 150 likes.
Those behind the page state: "We are a group of like minded individuals in the County Donegal area who are interested in preventing points on their licences by posting up any Garda Checkpoints or Speed Checks."
One post on the facebook page this morning asks: "Seen any checkpoints today?"
A spokesman for the page told Donegal Daily: "We are just looking to give people update info on checkpoints within Donegal. It's the next step from flashing your head lights, then texting you friends and now it's a post on facebook."
The move follows in the footsteps of a similar facebook page set up in Dublin a few days ago.
Fine Gael Senator Catherine Noone called on Facebook to close down all such pages.
"The random nature of Garda checkpoints and speed cameras exists for a reason. That is to stop people speeding and drink- driving and, ultimately, to save lives. This approach has helped to reduce the numbers of people dying on Irish roads in the last 15 years by more than half," she said.
She added: "While it might seem like a harmless bit of fun, in reality, it aids those who wish to engage in drink-driving or speeding, behaviour which puts them and other road users at risk. The fact that the Dublin page received over 6,000 'likes' in 24 hours is very disconcerting."
https://www.facebook.com/GardaCheckpointsDonegal
Tags: