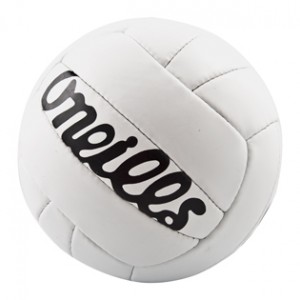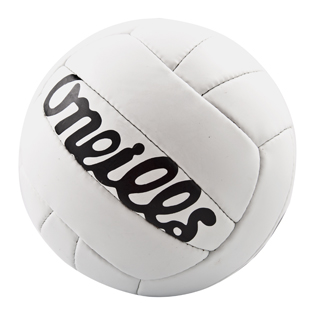 GAA LATEST:
RESULTS FROM TODAYS' GAMES:
COUNTY players returned to club football today in the Championship.
Paddy McBrearty scored a goal for Kilcar as his side won the first leg encounter by three points over St Eunan's.
Said Mark McHugh afterwards: "It was a great victory with the Club today! This time last week things were a small bit crazy! Best week of my life bar none."
In Gaoth Dobhair, Glenswilly beat the home side by two points in a blistering encounter which saw Donegal captain Michael Murphy put in a fine display – as did former county player Kevin Cassidy for the gaeltacht side.
Results, First Leg
Four Masters 0-09, Ardara 0-07
Kilcar 1-08, St Eunan's 1-05
St Michael's 3-19, MacCumhaills 1-06
Naomh Conaill 1-09, St Naul's 0-03
Glenfin 0-09, Bundoran 2-10
Gaoth Dobhair 0-07, Glenswilly 0-09.
RTÉ Raidió na Gaeltachta 2012 Comórtas Craobh an Chontae SFC
 Date
 Team 1
Score
Score
Team 2
Venue
Comment
30-Sep-2012
 Gaoth Dobhair
0 – 7
0 – 9
Gleann Suilli
Machaire Gathlan
1st. Leg Line: L Mc Conigley/M Dorrian
30-Sep-2012
 Naomh Conaill
1 – 9
0 – 3
Naomh Naille
Glenties Davy Brennan Memorial
1st Leg Line: A Mullin.R Mc Gonigle
30-Sep-2012
 Bun Dobhrain
2 – 10
0 – 8
Gleann Fhinne
Gaelic Park Bundoran
1st. Leg Line: G O Donnell/J McGlanaghey
30-Sep-2012
 Naomh Adhamhnan
1 – 5
1 – 8
Cill Chartha
O Donnell Park
1st. Leg Line: P. Clifford/P Mc Gonilge
The All Sports Donegal Town 2012 Intermediate Championship
 Date
 Team 1
Score
Score
Team 2
Venue
Comment
30-Sep-2012
 Naomh Brid
0 – 8
1 – 5
Aodh Ruadh
Naomh Brid
1st. Round M McGlinchey/J Mc Glanaghey
RTÉ Raidió na Gaeltachta 2012 Comórtas Craobh an Chontae SFC
 Date
 Team 1
Score
Score
Team 2
Venue
Comment
30-Sep-2012
 Ard a Ratha
0 – 7
0 – 9
Na Ceithre Maistiri
Pairc na Phiarsaigh Ardara
1st. Leg Line: P Mc Gowan/J Brennan
Centra Supermarkets Division 3
 Date
 Team 1
Score
Score
Team 2
Venue
Comment
30-Sep-2012
 Carndonagh
2 – 8
0 – 11
Naomh Columba
Carndonagh
RTÉ Raidió na Gaeltachta 2012 Comórtas Craobh an Chontae SFC
 Date
 Team 1
Score
Score
Team 2
Venue
Comment
30-Sep-2012
 Naomh Micheal
3 – 19
1 – 6
Sean MacCumhaills
Pairc Naomh Micheal
1st. Leg Line: P Mc Keever/J O Donnell
Centra Supermarkets Division 3 Reserve
 Date
 Team 1
Score
Score
Team 2
Venue
Comment
30-Sep-2012
 Carndonagh
0 – 5
1 – 8
Naomh Columba
Carndonagh
RTÉ Raidió na Gaeltachta2012 Comórtas Craobh an Chontae SRFC
 Date
 Team 1
Score
Score
Team 2
Venue
Comment
30-Sep-2012
 Bun Dobhrain
0 – 12
1 – 5
Gleann Fhinne
Gaelic Park Bundoran
30-Sep-2012
 Ard a Ratha
0 – 12
3 – 5
Na Ceithre Maistiri
Pairc na Phiarsaigh Ardara
30-Sep-2012
 Naomh Adhamhnan
0 – 10
0 – 5
Cill Chartha
O Donnell Park
The All Sports Donegal Town 2012 Intermediate Reserve Championship
 Date
 Team 1
Score
Score
Team 2
Venue
Comment
30-Sep-2012
 Naomh Brid
1 – 5
1 – 11
Aodh Ruadh
Naomh Brid
RTÉ Raidió na Gaeltachta2012 Comórtas Craobh an Chontae SRFC
 Date
 Team 1
Score
Score
Team 2
Venue
Comment
30-Sep-2012
 Naomh Conaill
0 – 114
1 – 4
Naomh Naille
Glenties Davy Brennan Memorial
30-Sep-2012
 Gaoth Dobhair
2 – 10
0 – 4
Gleann Suilli
Machaire Gathlan
30-Sep-2012
 Naomh Micheal
0 – 18
0 – 6
Sean MacCumhaills
Pairc Naomh Micheal
The All Sports Donegal Town 2012 Intermediate Reserve Championship
 Date
 Team 1
Score
Score
Team 2
Venue
Comment
30-Sep-2012
 Urris
1 – 4
0 – 8
Naomh Mhuire
MacCumhaill Park
Play Off Line: C Foy/E McFeeley
Mount Errigal Hotel Junior B Football Championship
 Date
 Team 1
Score
Score
Team 2
Venue
Comment
29-Sep-2012
 Naomh Columba
1 – 13
1 – 9
Sean MacCumhaills
Tir Chonaill Park Donegal Town
Line: D Callaghan/E Breslin
RTÉ Raidió na Gaeltachta 2012 Comórtas Craobh an Chontae SFC
 Date
 Team 1
Score
Score
Team 2
Venue
Comment
29-Sep-2012
 An Chlochan Liath
0 – 10
0 – 7
Cloch Cheann Fhaola
Dungloe
1st. Leg Line: M Mc Glinchey/A Boyd
Marley Coach Hire Division 4
 Date
 Team 1
Score
Score
Team 2
Venue
Comment
29-Sep-2012
 Naomh Ultan
0 – 8
3 – 9
Naomh Colmcille
Dunkineely
RTÉ Raidió na Gaeltachta 2012 Comórtas Craobh an Chontae SFC
 Date
 Team 1
Score
Score
Team 2
Venue
Comment
29-Sep-2012
 Gaeil Fhanada
1 – 7
0 – 10
Na Cealla Beaga
Pairc Ui Shiail Portsalon
1st. Leg Line: J Mc Ginley/B Trearty
The All Sports Donegal Town 2012 Intermediate Championship
 Date
 Team 1
Score
Score
Team 2
Venue
Comment
29-Sep-2012
 Buncrana
1 – 11
1 – 6
Burt
Buncrana Scarvey
1st. Round Line: SP Doherty/J Friel
Centra Supermarkets Division 3
 Date
 Team 1
Score
Score
Team 2
Venue
Comment
29-Sep-2012
 Red Hughs
1 – 16
1 – 10
Naomh Padraig-Muff
Red Hughs
Marley Coach Hire Division 4
 Date
 Team 1
Score
Score
Team 2
Venue
Comment
29-Sep-2012
 Milford
2 – 9
1 – 14
Robert Emmets
Moyle Park Milford
The All Sports Donegal Town 2012 Intermediate Championship
 Date
 Team 1
Score
Score
Team 2
Venue
Comment
29-Sep-2012
 Termon
2 – 14
2 – 6
Urris
Termon
1st, Round Line: R McGonigle/S Coyle
RTÉ Raidió na Gaeltachta2012 Comórtas Craobh an Chontae SRFC
 Date
 Team 1
Score
Score
Team 2
Venue
Comment
29-Sep-2012
 An Chlochan Liath
2 – 10
0 – 10
Cloch Cheann Fhaola
Dungloe
The All Sports Donegal Town 2012 Intermediate Reserve Championship
 Date
 Team 1
Score
Score
Team 2
Venue
Comment
29-Sep-2012
 Buncrana
Burt
Buncrana Scarvey
Void
Centra Supermarkets Division 3 Reserve
 Date
 Team 1
Score
Score
Team 2
Venue
Comment
29-Sep-2012
 Red Hughs
1 – 6
0 – 3
Naomh Padraig-Muff
Red Hughs
RTÉ Raidió na Gaeltachta2012 Comórtas Craobh an Chontae SRFC
 Date
 Team 1
Score
Score
Team 2
Venue
Comment
29-Sep-2012
 Gaeil Fhanada
0 – 6
1 – 16
Na Cealla Beaga
Pairc Ui Shiail Portsalon
Tags: