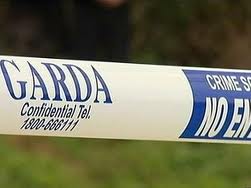 UPDATED: The emergency services are at the scene of a plane crash today in Co Donegal which left a 22-year-old man critically ill in hospital.
Fire crews, ambulances and Gardai were at the scene of the incident which happened just past 2pm between Convoy and Castlefin.
Air accident investigators are also on the way to the incident.
The two-seater micro-light aircraft came down in an airfield at Kilpatrick and wreckage was spread over a wide area close to farm buildings.
The pilot, a 22-year-old Buncrana man, is in a critical condition and was airlifted to hospital in Letterkenny by the Sligo rescue chopper.
The scene has been sealed off.
No-one else was on board.
It's thought the plane crashed after getting into difficulty in high winds.
"This is a very serious incident and all efforts at the moment are concentrated on recovery," said one source.
"It's a miracle that he survived."
Tags: