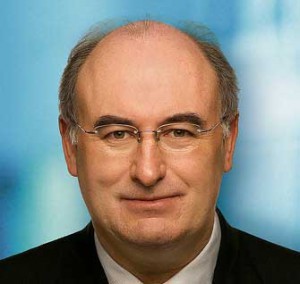 DONEGAL'S town councils will be axed, Donegal Daily has learned.
Letterkenny, Buncrana, Ballyshannon and Bundoran will be done away with by Environment Minister Phil Hogan.
Instead local electoral area councils – or borough councils – will represent much wider areas.
However it is unclear if county councillors will run these new bodies, or if more councillors will actually exist after the proposals.
It would mean, for example, Inishowen would have an Inishowen Borough Council.
The proposals will affect councils nationally.
It's understood Mr Hogan will make the announcement tomorrow, Tuesday, or Wednesday.
If he scraps town councils and replaces them with a much wider tier of local government, it will satisfy political party members and their supporters.
But creating more councillor positions in the wake of revelations about the massive expenses already paid to existing representatives could spark a massive public backlash.
Mr Hogan was booed earlier this evening in his own county when 20,000 Kilkenny fans turned on him during a homecoming for the All-Ireland hurling champions.
Tags: