A district court judge has slammed gardaí for releasing on bail a man arrested on suspicion of theft four times inside a month.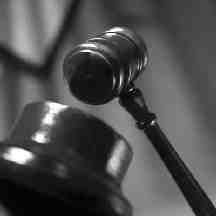 Martin Conroy of Hawthorn Heights, Letterkenny failed to appear before Castlebar District Court in Mayo last Friday.
The Donegal man was due to appear in relation to charges of theft in Castlebar on four dates between August 24 and September 22.
Garda Fergal O'Gara told the court that he arrested Conroy at 12.10am on September 22 in relation to a burglary at Carolan's Butchers on Davitts Terrace in Castlebar and that he was released on his own bail.
Judge Mary Devins questioned why a man who was involved in four similar incidents in four weeks was released on bail, stating it was not in the 'public interest'. She also said that he lived just ten minutes from Derry.
Superintendent Joe Doherty said the decision to release on bail was not Garda O'Gara's and said that there should have been a special court.
The court heard that Conroy visits family in Castlebar on a regular basis and stays in the town a number of nights every week.
Tags: