Advert
Orbit Security is Donegal's leading security company.

The company has now become one of the first firms in the country and the first in Letterkenny to have its licensed renewed under new strict regulations.
The new regulations means that from this week all contractors installing or maintaining CCTV systems and Access Control Systems now require a license from the Private Security Authority (PSA).
Orbit, in keeping with its reputation to enjoying the highest standard of care and security for its clients, have complied fully to attain this license.
See below for full details for the new regulations.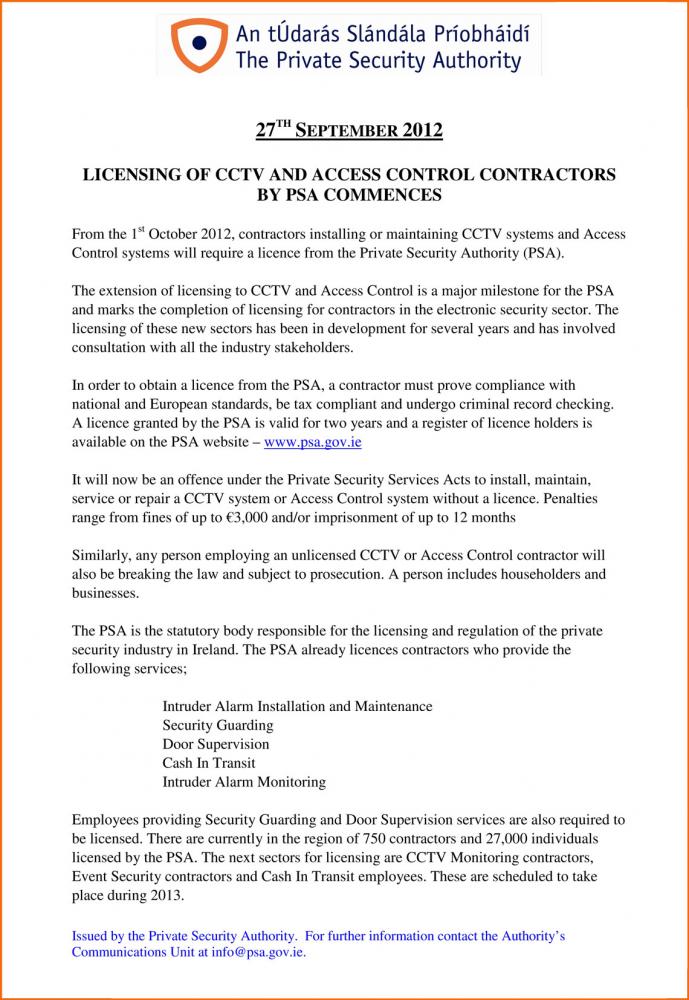 Tags: