A mother-of-five fled from the scene of a shoplifting incident leaving her three month old baby in the back of a jeep.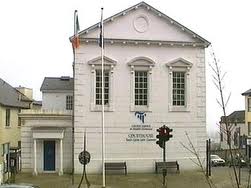 Margaret Doherty appeared at Letterkenny District Court today on a series of theft charges.
The court heard that EIGHT bench warrants had been issued to locate the 34 year old mother over the past six years.
Ms Doherty, of 38 Ballymacool Gardens, Letterkenny, stole a range of goods on a six week shopping spree which started in January 2005.
She stole computers games, clothing, groceries and even a child's buggy.
The court heard how Ms Doherty was caught stealing €161 of groceries at Gormley's Centra supermarket on January 7th, 2005.
When she was caught she fled the shop accompanied by her three children but left her 3 month old baby in a jeep in the shop's car park.
Garda Harvey Maughan revealed she instructed her son to take a buggy out of a shop and she later loaded into her jeep.
Solicitor Patsy Gallagher said his client had been through a lot and that her brother had been murdered in England.
Her real problem was facing up to her crimes and coming to court.
Judge Paul Kelly said the court knew his thoughts on shoplifting and the damage it had done to the country.
He fined Ms Doherty a total of €550 and imposed a suspended jail sentence of nine months.
Tags: