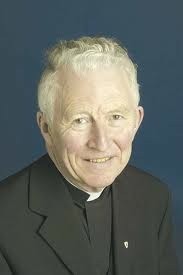 THE BISHOP of Raphoe Philip Boyce is under renewed pressure to quit after another damning report into his diocese.
Despite repeated warnings over the local handling of suspected sex abuse cases within the church, Raphoe has once again been criticised for its reaction to such claims.
A HSE audit of child protection in dioceses around the country has found 'significant weaknesses' in the handling of abuse allegations.
Singled out for criticism were the dioceses of Meath, Raphoe and Ossory, however,the report says some – including Waterford, Clonfert and Dublin – have made considerable progress implementing child protection policies and procedures.
This audit was commissioned by the late Brian Lenihan in 2005 when he was Children's Minister.
The current Children's Minister Frances Fitzgerald admits while there has been progress she's still concerned by parts of the report, particularly relating to delays in reporting abuse allegations in Raphoe.
The audit assessed the policies and procedures in operation in each diocese as of 30 November 2011. This was AT THE SAME TIME as Bishop Boyce's press conference last year on allegations involving 14 priests.
It found "inadequate collection and retention of data" in Raphoe whilst it was "improving."
The audit did find some "notable Safeguarding deficiencies", however these were attributed to "poor data collection, poor standards of record keeping and inconsistent application of reporting procedures."
Last night a number of priests serving in the Raphoe Diocese were happy to confirm to Donegal Daily that they believed Dr Boyce should go.
"This whole scandal has left a cloud over the Diocese and he (Dr Boyce) should exit the stage so that we can attempt to build the church again," said one priest.
Another priest – again speaking on condition of anonymity – told us: "There's no doubt he inherited a lot of this; but we need change at the top so that people can see change here at the bottom.
"I like him as a person and as a bishop; but we do need him to go now. We all heard what he had to say last November, yet this report says at the same time there were still deficiencies. It's not good enough and no radio or TV interview will suffice now."
Tags: