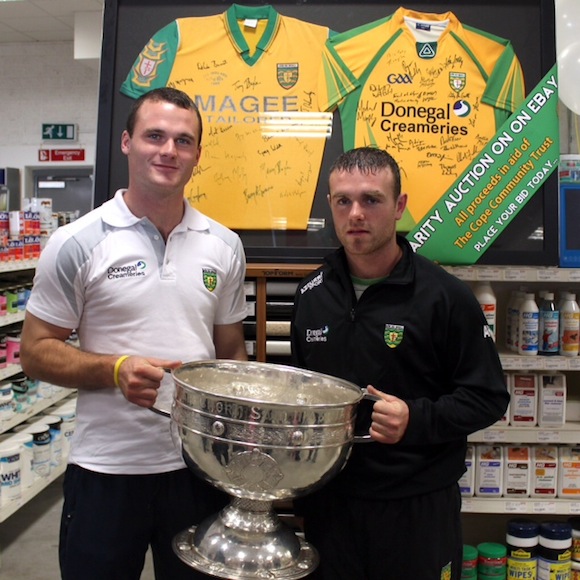 It's a Double Framed & Signed 1992 & 2012 Donegal Jerseys…..and the most wanted piece of memorabilia in Donegal GAA history.
And this is your last chance to get your hands on it in an auction run by The Cope Dungloe.
All Proceeds are in aid of The Cope Community Trust, which is a non-profit making trust set up to assist Local GAA Clubs, Schools.
The group has helped North West Cancer Group, Local GAA Clubs, National & Secondary Schools, Women's Rape Crisis Centre, Rosses Curragh & Community Centres.
It is being auctioned on ebay and bidding ends TODAY.
Search Keywords: Donegal Jersey to find the product on ebay.
This is a beautiful piece of Donegal Sporting History, which celebrates the 20th Anniversary of Donegal winning the Sam Maguire.
CLICK HERE TO BID:
http://www.ebay.ie/itm/Donegal-GAA-All-Ireland-Final-Autographed-Jerseys-2012-1992-Players-Signed-/251164963215?pt=UK_Sports_Memorabilia_ET&hash=item3a7a99318f#ht_2312wt_754
Tags: