Donegal's famous amateur weatherman has predicted the county is set to shiver from a series of cold snaps this winter.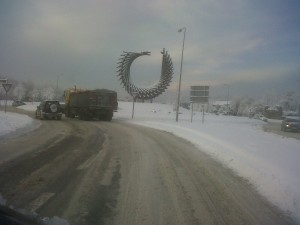 Postman Michael Gallagher has said he is "99% sure" the country will suffer heavy falls of snow – before Christmas.
Mr Gallagher, who makes his predictions by studying plants and animals, has written a best-selling book 'Traditional Weather Signs".
In his first prediction this year, the postman says the country will shiver in the coming weeks.
"I have never seen as many berries on the trees in the mountains and the birds are singing very loudly in recent days.
"I have never seen as clear a day as I saw this week and that is not a good omen.
"The abundance of berries is a sure sign that temperatures are going to plunge in the winter. We're in for a cold one. And I'm 99% sure we'll have plenty of snow," he said.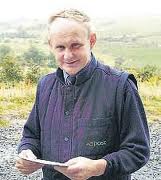 Mr Gallagher famously forced bookmaker Paddy Power to pay out more than €70,000 when he correctly predicted a white Christmas three years ago.
However the forecaster from Glenfin says it is too early to say whether we are in for a white festive season.
"I don't think it will be as tough as a couple of years ago but it will get cold very soon.
"I can' say just yet if we will have a white Christmas but we'll almost certainly have plenty of snow before Christmas.
Tags: