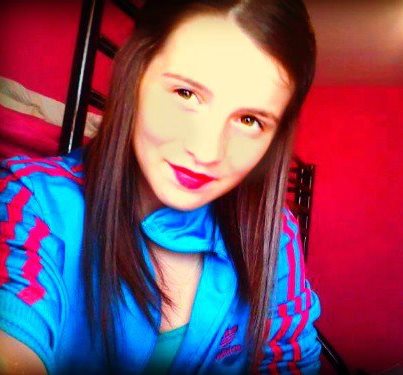 Gardai are carrying out an investigation after a 13 year old Donegal schoolgirl took her own life amidst claims that she was suffering online bullying.
Tragic Erin Gallagher, from Ballybofey, died by suicide yesterday (SAT).
The teenager was a second year pupil at Finn Valley College in Stranorlar.
Today her mother Laura and older sister Shannon, a fourth year pupil at the same secondary school, were being comforted at their home in Silverwood, Donegal Road in Ballybofey.
Erin posted a message on the ask.fm site to people she was having an online argument with.
She told people she claimed were bullying her that they would still probably think it was funny when she took her own life.
Friends of the young schoolgirl have reacted with disbelief to her death.
A Facebook page set up in her honour called RIP Erin Gallagher has been inundated with comments since it was set up on Saturday evening.
More than 1,500 had 'liked' the page last night after it was set up on Saturday.
Many of Erin's friends left messages of support and sympathy on the page.
Many referred to the allegations of bullying which she had been encountering.
Others have also called for the banning of the ask.fm website on which claims about her had been made.
Principal of Finn Valley College, Mr Frank Dooley said they would like to express their condolences to the family and friends of Erin.
He said the school had contacted Erin's mother and the parents of all students in the school about the incident.
He promised that a full action plan to cope with Erin's death had been implemented.
He said "The pupils and staff at the school are very upset at Erin's untimely death and we want to pass on our deepest sympathies to her family.
"Erin was a lovely girl, a very good pupil, who was mannerly and pleasant in the classroom," he said.
He added that it was too early to speculate as to the reasons behind Erin's death.
He also asked young people to be "respectful and factual" when posting anything on the internet.
Sean Purcell, the CEO of the Donegal Vocational Education Committee said he was aware of Erin's tragic death.
Mr Purcell said "Our thoughts and prayers are with Erin's family and the pupils and staff at Finn Valley College.
"This is obviously a hugely difficult time for everyone concerned.
"I have been made aware of the situation and I have been in touch with the principal and the necessary steps will be put in place to support all concerned," he said.
He said that because it was a Bank Holiday weekend, he was limited to what it knew about the situation.
However he promised the necessary support structures were being put in place to deal with the situation.
And he said a further statement may be released on the matter.
Niall Mulrine of PC Clean, a computer expert who runs courses on internet safety, said he was as shocked as anyone else by Erin's untimely death.
He said "It's very sad and there is a lot of anger out that about what has happened.
"We are seeing more and more of this and the problem is that there is such a gap between parents and children when it comes to technology," he said.
However Mr Mulrine said the answer was not simply to ban websites or chatrooms.
"If you tell your son or daughter that they cannot do something, be it smoking or going online then they will do. It's an age-old problem.
"Like it or not, the only way parents can know what is going on is to try and keep up to date with what their children are doing.
"There is simply no point in trying to ban young people from going on the internet – they simply need to be educates about the dangers that are there," he said.
Erin's death has caused a huge outpouring of grief across Co Donegal.
Friends of the girl have been leaving dozens of messages in memory of the dead teenager.
Others have posted video messages on Facebook warning about the dangers of online bullying.
One teenager made an eight minute video in her bedroom and admitted that she too attempted suicide because of online bullying.
Meanwhile a spokesman for the Garda Press Office said they are treating as personal tragedy the death of a 13 year old girl at a house in Ballybofey.
They confirmed her body was removed to Letterkenny General Hospital for a post mortem examination as instructed by the coroner.
Tags: