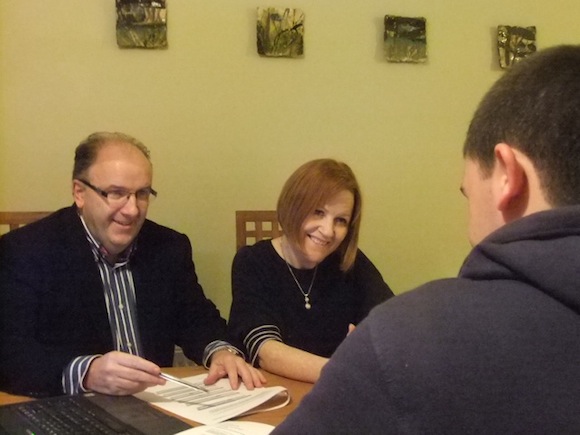 We spend up to 70% of our lives at work so it makes sense to thoroughly investigate what will make it as fulfilling as can be.
On Wednesday 28th November at 7- 8.30pm Nicholls Gallagher, Career Advisors, will be hosting a free seminar on "5 things you need to know about choosing the right career" at Rossan College, Letterkenny.
With a blizzard of information about encouraging everyone to choose the best options for careers, it can often be very confusing and stressful, especially for young people.
"This talk will be helpful for secondary students going into Leaving Cert Year and their parents, people considering a career change and in fact anyone who is unsure what career they should be in," explains Elaine Nicholls Partner at Nicholls Gallagher.
"With so much emphasis on the importance of choosing the right area for a career or role and indeed, the best course or degree, this free seminar offers some insightful and practical tips."
Nicholls Gallagher has over 20 years experience in providing professional guidance in career and education direction.
They use a range of techniques including proven psychometric testing, occupational testing and personality analysis. This is combined with one-to-one sessions to uncover interests and work together with people to focus on future career options.
The service also comes with a 2 year after care consultancy where clients can get further advice if needed, to refine their CV and receive advice on interview techniques and approach.
According to Joe Gallagher, Partner at Nicholls Gallagher, "The idea of the free seminar is to guide people to some practical ways on how to begin to assess what their interests are and how to complement them with qualifications. All are welcome to come along on November 28th at 7pm at Rossan College."
Tags: