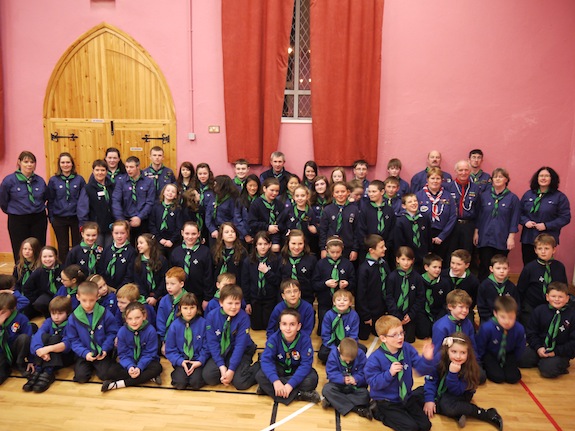 Pictured is the 5th Donegal 1st Letterkenny Beavers, Cubs, Scouts with their Leaders along with County Commissioner and Beavers Coordinator pictured at their Investiture night in Letterkenny.
The investiture ceremony is the time when a Scout, by means of the words of the Scout Promise, publicly announces their commitment to the Scout Law.
At the ceremony, the Scout makes the Promise to the Scouts and Scouters of their troop and to all the Scouts of the world. It is once the candidate has made the promise that they is a Scout.
Tags: