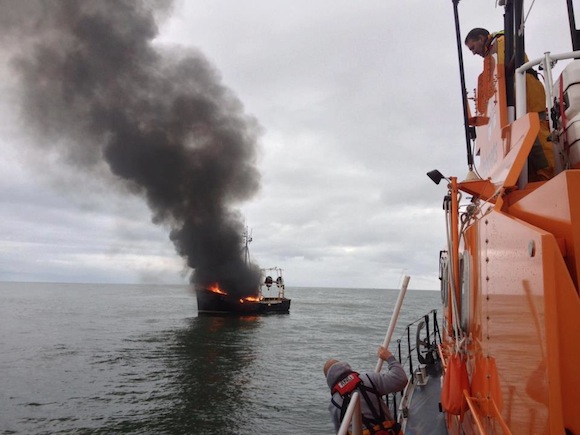 Two Co Donegal fishermen have been rescued after their boat caught fire off the Co Waterford coast.
The crew of the Greencastle based 'Kingfisher' had been fishing for herring about four miles from Dunmore East when a fire started on board.
Family and friends are tonight relieved the men are safe and unhurt.
Search and rescue teams were alerted. Both men managed to get into a life raft as the flames engulfed the fishing boat.
The Dunmore East Lifeboat was on scene shortly after, as was the Search and Rescue helicopter based at Waterford Regional Airport.
Another fishing vessel picked up the fishermen and they were not injured.
Attempts had been made by the lifeboat crew to extinguish the fire, but they proved unsuccessful.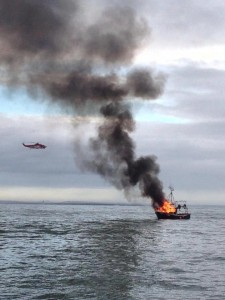 It is understood the 'Kingfisher' was fishing out of Dunmore East, but is normally based in County Donegal.
The boat sunk as it was being towed back to harbour by the lifeboat.
The crew are said to be very grateful for all who helped in this rescue mission.
Tonight a spokesperson for the families paid tribute to the rescue teams for saving their lives.
"The boat can be replaced, people can't so we are so thankful," said one.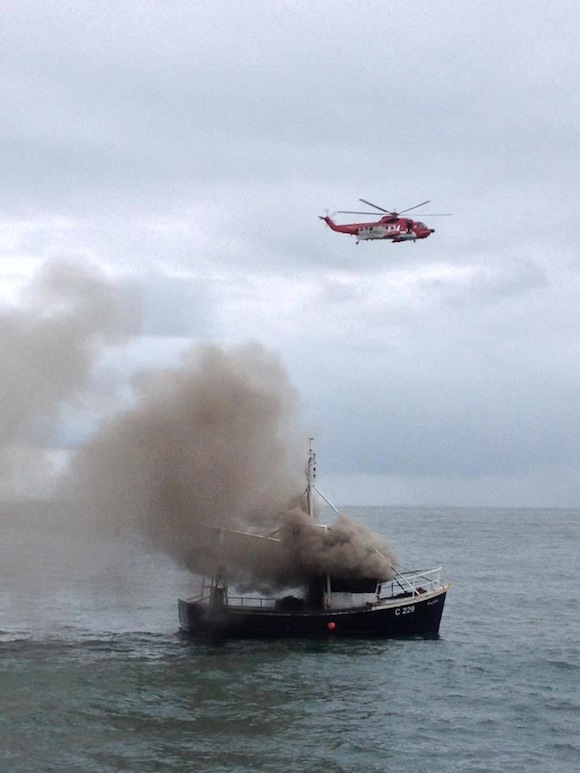 Tags: