Donegal Deputy Charlie McConalogue has said he is disappointed that a large number of applications from across the county have been turned down under this year's scheme.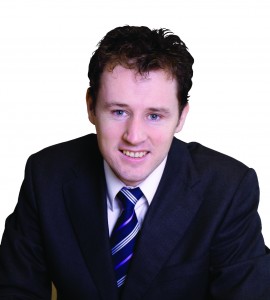 The Fianna Fáil TD has called on the Government to clearly outline the criteria they used for granting applications so the clubs that lost out this year will know how to improve their chances in the future.
Deputy McConalogue said, "I welcome the fact that 25 clubs and groups in Donegal have been successful in this round of capital funding and I know that this support will make a big difference to them and their local communities.
"However, there were still 88 Donegal clubs that applied this year and were unsuccessful. This is very disappointing for them and they need certainty that they will have the opportunity to apply again in the future with a better chance of succeeding. For that reason, I am calling on the Government to re-open the Sports Capital Grant Scheme again early next year.
"I also want the Minister of State for Tourism and Sport Michael Ring to outline the criteria that were used this year so that the 88 clubs who lost out know why and can make the necessary changes to improve their chances when the next round opens."
He says he now intends to contact the Department to seek feedback about the criteria used to determine successful applications and reject others.
"Sports capital funding has been of extraordinary benefit to clubs and communities in Donegal over the years. In that context I will be emphasising to Minister Ring the social and economic benefit of reopening the scheme to applications early in the New Year," added Deputy McConalogue.
Tags: