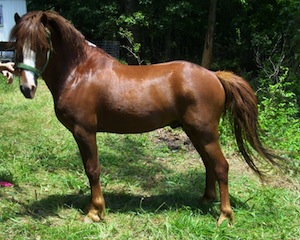 GARDAI in Letterkenny have appealed for help after 11 ponies were found on the loose in the town today.
The animals had been spotted in several parts of the town before ending up on the Golf Course Road.
Local people and Gardai managed to round up the animals and they have now been secured in a field just off the road today.
"We are not sure if they have been abandoned or if they have escaped from somewhere," said one local woman involved in today's rescue.
"There are 11 ponies altogether and obviously there was a danger to them and possibly to the public because they were running stray.
"Hopefully the owners of these ponies can be found."
Gardai in Letterkenny confirmed they are investigating the incident.
Officers, they said, had helped to take the ponies into a field on the Golf Course Road today.
Anyone with information about the animals is asked to call 07491 67100.
Tags: