Fianna Fáil Deputy Charlie McConalogue has said the cuts to various farming schemes announced in the Budget are further evidence of the Agriculture Minister Simon Coveney's disregard for smaller farmers across the North West.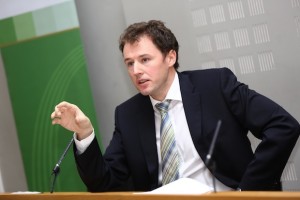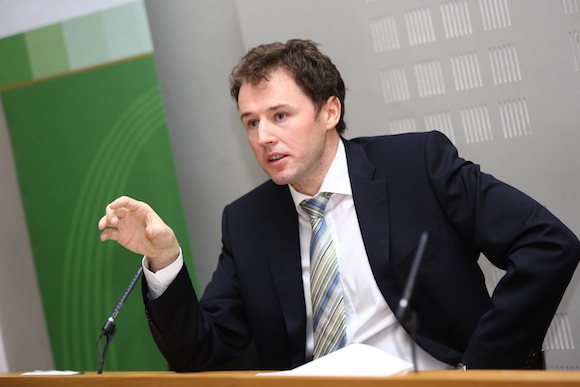 Deputy McConalogue said Minister Coveney has targeted low and middle income farmers for the bulk of the cuts at his Department next year.
The Donegal Deputy raised particular concerns about the cuts to the Farm Assist, the Disadvantaged Areas Scheme and REPS, as well as the major downgrade of the Suckler Cow Scheme.
"There are almost 1,500 smaller farmers across Co Donegal who are in receipt of Farm Assist and they will all see a direct cut to their income because of this Budget. As a result of being assessed on 100% of their income, their payments will be slashed by at least a quarter next year," said Deputy McConalogue.
"The reduced eligibility for the DAS and the 10% cut in REPS will also have major impact on farmers in this region. The fact that Minister Coveney has opted for these particular cuts is yet more proof that he is focussed on looking after wealthy farmers in his own area in the south of the country, while he has little regard for the smaller, struggling farmers in Donegal and the North East."
Deputy McConalogue also raised concerns the new Suckler Cow Welfare Scheme, which he says could pose risks to the national herd and our export markets.
"Under the dramatically reduced scheme, the payments have halved from €40 to €20 per cow, with a maximum possible payment now set at €400 or 20 cows. This is massive reduction that makes it far less attractive to farmers to participate.
"I am calling on Minister Coveney to reconsider this damaging reduction immediately, in light of the major risk it poses to the national herd. Ireland's economic recovery is heavily dependent on exports, and 90% of the beef we produce here is exported. Any measures that put these exports in jeopardy must be avoided at all costs," said Deputy McConalogue.
Tags: