Donegal training company, the Swilly Group has announced the creation of ten new jobs.
A major recruitment drive has begun at the Letterkenny company to fill these vacant positions to start in early 2013.
The Swilly Group has secured a number of major training contracts to start in early 2013. The training business unit within the Swilly Group are actively advertising and recruiting tutoring and support staff.
Karl Sweeney, Director of Training Services at the Swilly Group, said "We are delighted to announce this major expansion of our training division.
"We have secured a number of major training contracts for 2013 the details of which will be announced in the coming weeks".
Karl continues, "We are looking for highly qualified tutors in the areas of Healthcare, Computer Networking and Transport Management". A number of office administration positions are also to be filled".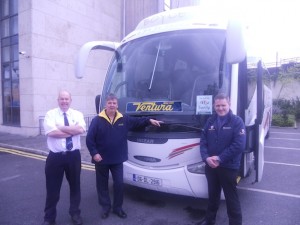 The Swilly Group is located in the i:Tek building on Business Park Road, Letterkenny. The Group currently employ 35 full and part time staff with offices in Letterkenny, Dublin and Belfast.
The company won the overall award of Donegal Enterprising Business of the Year in 2011 and received an "Excellence in Marketing Award" at this year's Letterkenny Business Awards.
The Swilly Group is interested in hearing from persons with qualifications and tutoring experience in Healthcare, Computer Networking or Transport Management.
The vacant positions are currently advertised on www.monster.ie. Alternatively persons wishing to apply for any of the vacant positions can email their CV to info@swillygroup.com.
Tags: