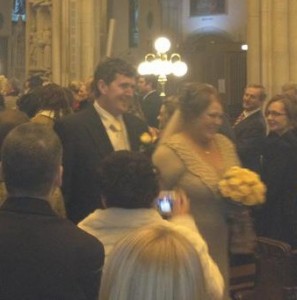 THERE were special appearances at the Wedding of the Year in Letterkenny today as GAA stalwart and schoolteacher Alma Kavanagh said 'I do' to new husband Seamus.
The Taoiseach – a relative of the groom – and the Sam Maguire (won by Alma's brother Rory and a few other boys in September) were both on show at the reception in front of hundreds of guests at the Mount Errigal Hotel.
Earlier the couple exchanged vows at St Eunan's Cathedral.
The new Mr and Mrs Curran are celebrating into the night.
The Taoiseach was welcomed to the Mount Errigal by manager Terry McEniff – another stalwart of the town's St Eunan's GAA club.
And there were more than enough members of the Letterkenny club amongst the guests.
It completes a super hat-trick for Alma this year – the Sam Maguire, the County Championship….and Seamus!
That doesn't even include the hen night in Ardara a couple of weeks ago when more than 80 friends turned up for the biggest hen night in the county for years.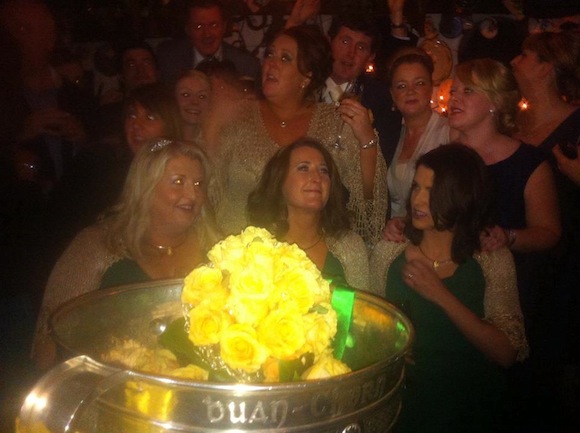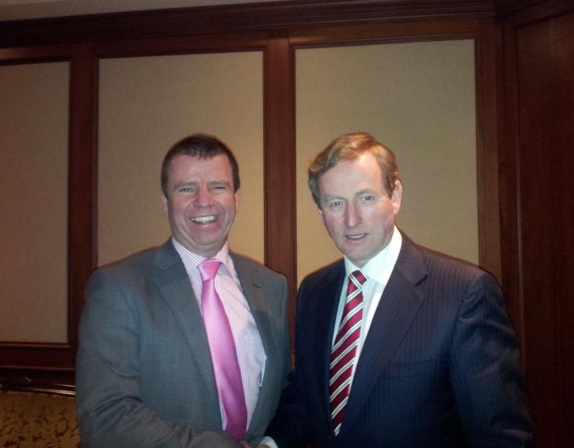 Tags: