Letterkenny councillor Gerry McMonagle said he will not sit back and allow gaming to return to Donegal.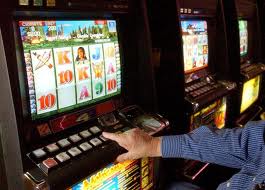 The former town mayor has put down a motion to discuss plans to turn the former Gleneany House Hotel on the town's Port Road into an amusement arcade.
Cllr McMonagle told Donegal Daily that he will be objecting in the strongest terms to allowing a license to be granted for the new arcade.
The Sinn Fein councillor said he has been approached by a lot of people over Christmas who are also against the plan.
"I just don't think that in the current economic climate that bringing back gaming is a good idea.
"We have seen the misery these machines and gambling brought to Donegal in the 1980s and we don't want a repeat of that," he said.
He said the town council could not object to the granting of planning for the arcade but could object to the license.
He said he will also be contacting Gardai to see how many other arcades in Letterkenny actually had valid licenses to operate poker machines.
"They claim these machines are for pleasure but tell me how many landlords just operate stuff for pleasure.
"In general we also have to question the number of bookmaker shops in Letterkenny as it is just too high in my opinion," said Cllr McMonagle.
He will raise the issue at next Monday's meeting of Letterkenny Town Council.
Tags: