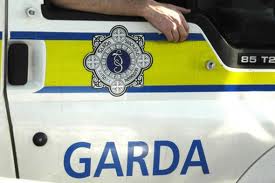 Public Information Release – Senior's Alert.
Garda Crime Prevention Officer Sergeant Paul Wallace has issued the following advice in response to recent crimes against the elderly in Co. Donegal.
'The recent days has brought dreadful news to all of us that our most important sector of our community has been the target of criminals who have carried out violent attacks against older persons in their homes'.
People in the Community are requested to check on elderly neighbours on a regular basis, and provide them with contact number to use if they require assistance'.
Residents should be in possession of the Garda 24/ 7 contact number which covers their area and also be aware that Divisional Communications at Letterkenny Garda Station 0n 074-91-67100 provides a 24 / 7 service for the County.
24 / 7 District Headquarters Stations:
• Buncrana : 074-93-20540.
• Milford : 074-91-53114.
• Glenties: 074-95-51108.
• Ballyshannon: 071-98-51102 & Donegal Town on 074-97- 21021
Remember 999/112 can also be used in an emergency.
The Good Morning Donegal Project provides a very important service to those living alone and people should be encouraged to register for it which can be done by contacting 074-93-21598.
Gardai in Donegal have issued Farm Security advice in conjunction with the Irish Farmers Association ( I.F.A) and this advice is available on line at www.garda.ie / crime prevention tab /fact sheets on the following topics.
1. Callers at your door.
2. Bogus Callers.
3. Intruder Alarm Advice.
Issued by Crime Prevention Office Letterkenny Garda Station
Further Crime Prevention information – www.garda.ie
Tags: