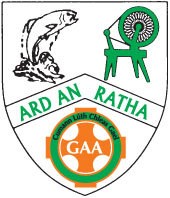 A CO DONEGAL ladies GAA club is quitting Facebook as a reaction to online bullying.
The Ardara girls teams will quit the social networking site throughout the month of February.
The decision was made in an effort to raise funds for the club, and to send a message to online bullies.
Parent and coach Thomas Boyle said it was a reaction to that.
"We needed new training tops for the underage girls and we were looking at how to raise funds," he said.
"We thought it would be a good thing to do for sponsorship so all of the girls are leaving Facebook throughout the month of February.
"It is also a response to recent deaths of children as a result of what happened to them online."
As part of the campaign Donegal Daily is making a donation to the Ardara Ladies GAA club.
Other parents in Donegal are also launching a new campaign to close down the Ask.fm site after a huge increase in the number of cyber bullying incidents in the county.
Tags: