The world-famous Oatfield Sweet Factory is to be flattened to the ground.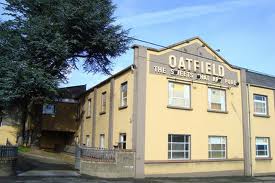 An application is to be made to demolish the Letterkenny plant which closed in May last with the loss of the last remaining 17 jobs at the plant.
The plant, which was the home of the famous Emerald Chocolates among other brands, once employed more than 80 people.
A subsidiary of owners Donegal Creameries will make the application for the demolition to Letterkenny Town Council.
There has been speculation linking German supermarket chain LIDL with the prime site at Gortlee.
There is still a court case ongoing over a right to way at the site between original owners the McKinney family and Donegal Creameries.
There had also ben speculation that the plant could be saved and turned into a museum dedicated to the memory of Oatfield Sweets.
Tags: