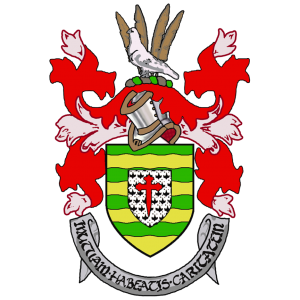 Donegal County Archives has received a gift from the Irish Manuscripts Commission (IMC) of five of its publications, transcripts of archives.
As part of its celebration of the 2013 government initiative The Gathering, the Irish Manuscripts Commission has committed to providing five of its publications to all of the regional archives services including Donegal County Archives.
The Irish Manuscripts Commission's strategic remit includes the promotion of access to source materials for the history, culture and heritage of Ireland.
These editions, which are all calendars or extracts from original archival materials, contain invaluable information for local studies and local historians, particularly family history researchers.
The publications are an excellent addition to the genealogical resources in the Donegal County Archives. They will be a particularly useful tool for those who are facing the difficult task of trying to trace their family history back generations.
The volumes will be utilised for the Archives' Services' input into The Gathering. In the longer term, these publications will prove to be a valuable asset for the study of 17th and 18th century Irish history.
The volumes donated, are as follows:
The Irish Commission of 1622, an in depth investigation of the Irish Administration and its consequences, 1615 to 16 24. It was a wide ranging investigation into the political, religious and social state of Ireland following the Plantations; it includes indexes of families and places including Donegal.
The Convert Rolls: the calendar of the Convert Rolls, with Fr Wallace Clare's annotated list of converts: this consists of a list of those converting from Catholicism to the Church of Ireland. Entries date mainly from 1760 to 1790.
A Census of Ireland circa 1659 with essential materials from the Poll Money Ordinances, 1660–1661, includes Donegal.
Court of Claims: Submissions and Evidence, 1663, edited by Geraldine Tallon; set up to administer the Act of Settlement 1662 after the Restoration of the Stuart monarchy in 1660; it includes 900 claims relating to property with personal and place names indexes, including Donegal.
The census of Elphin, 1749; including Roscommon, Galway and Sligo.
Tags: