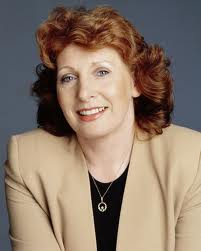 National Learning Network in Letterkenny has been named as the country's 'Best Training Centre' at the National Service Users Executive (NSUE) annual awards.
The award was presented by Kathleen Lynch TD, Minister of State, Mental Health, Disability and Older People, at an event in St Patrick's University Hospital.
The centre, located in Rossview Business Park, Letterkenny, won the award having scored the highest mark in its category in NSUE's annual national survey.
Over 1,500 people completed the survey which asked them to evaluate the mental health services that they receive. National Learning Network in Donegal is the first non-Health Service Executive (HSE) service to win an award in the history of the event.
National Learning Network offers a range of rehabilitative and vocational training courses funded by the HSE and FÁS, which allow people who need extra supports the opportunity to gain the qualifications that they want in a way and at a pace that suits their needs.
The courses, which receive national and international accreditation from organisations such as FETAC and ECDL, are taught by instructors who tailor their teaching methods to the individual needs of students depending on the challenges that they face.
In the past year, more than 90 per cent of students who completed programmes with National Learning Network at centres throughout the country have progressed to employment or further training and education.
Commenting on the award, Marie Kelly, Director of Training and Employment Services, Rehab Group, said "This is a great day, not only for our service in Letterkenny, but for the organisation as a whole. We are truly delighted to win this award.
"It is a wonderful acknowledgement of the high standards of the training and education we provide by the people best placed to comment on them – the people who actually use our services every day. National Learning Network continually strives for excellence in all that we do and our centre in Letterkenny is a prime example of the commitment of our staff to go that extra mile for our students."
As part of its commitment to supporting mental health and in response to the mental health strategy A Vision for Change, five years ago National Learning Network introduced the WRAP programme to support people in its centres.
WRAP, or Wellness Recovery Action Plan, is a self-management and recovery system developed by a group of people who had mental health difficulties and who were struggling to incorporate wellness tools and strategies into their lives. It aims to decrease and prevent intrusive or troubling feelings and behaviours, increase personal empowerment, improve quality of life and assist people in achieving their own life goals and dreams.
Representatives from National Learning Network will later this month travel to the United States to present their experience of using the WRAP mental health programme at a prestigious international conference, WRAP Around the World.
National Learning Network has a proud track record of excellence in its service provision, most recently evidenced by its awarding of the coveted European Quality in Social Services Award for all of its services, the first organisation in Europe to gain this recognition.
* About National Learning Network in Donegal
National Learning Network in Donegal currently caters for 62 learners in Letterkenny and provides the vocational programmes Employer-Based Training, IT and Business Studies and JobStart and the rehabilitative programmes Access, Advance and Prospects. The centre also provides courses to over 60 students in the following areas: ECDL, Healthcare Assistant Traineeship and Business Administration (due to start 25 Feb 2013) and has recently secured a contract to provide Transition Action Planning (TAP), a free support service for young people with Autism Spectrum Disorder (ASD) or with an intellectual disability with autistic tendencies to facilitate their transition from school or children's services to educational, rehabilitation and vocational services.
Tags: