Tir Chonaill AC News
Club Masters team's lead the way
Tir Chonaill's Master athletes recorded a number of outstanding performances at the Irish Masters and Intermediate CC at Gransha, Derry, on Sunday last. Club teams finished 2nd, 6th and 11th while individuals filled top three positions and were members of scoring Donegal winning teams.
The women's M4 team made a remarkable breakthrough and club history when battling through a muddy and flat course to score 260pts and secure silver winning medals – the first time Tir Chonaill has won team CC medals at National level in the Masters category. Marie Rooney led the charge with a superb 3rd place finish in her category and an overall 44th /18mins.42secs, place finish followed by Jackie Harvey,63rd/19mins29secs, Anne Donoghue,74th/20mins 24secs and Bernie McNeely,79th/21mins 04secs. Marie and Jackie were also members of the scoring four Donegal winning squad.
The men's M4 team also recorded a top six and a really great team team performance. Led by club team captain Richard McCarthy,93rd/29mins.00secs, Donal Haughey,107th/29mins49secs,John Cannon,113rd/30mins5secsand Johnnie Ward,133/33mins30secs they finished within 25 pts of the bronze winning team. This Men's Masters race had over 200 starters. Richard was a scoring member of the Donegal silver medal winning team.
Paul Ward, competing in the M3 category finished in 31st place/25mins28secs – another top class performance.
The clubs, Women's M3 team finished 11th overall. Led by Philomena Gallagher, 42nd/18mins 27secs and supported by Sharon McGowan,53rd/19mins 5secs,Linda Ward,57th/19mins 12secs,Caroline Spratt, 66th/19mins 50secs, Loretta Cullen, 77th/20mins58secs, Eileen Ward, 78th/21mins 1sec.
Congrats and well done to all
Ulster Schools CC
On Thursday last the Ulster Schools CC District c/ships were held in Dungannon. Congrats to the athletes from St Catherine's, Killybegs and the Abbey Voc School Donegal Town who made the long journey. Excellent individual prformances from Mark McGuinnes ,winner of the Senior Boys and Daniel Gallagher, winner of the Intermediate Boys and Mark Boyle.The Ulster Schools finals take place in Mullusk on Wed 13th February.
Karl Griffin
Karl Griffin travelled on Saturday to the Leinster Open Indoor c/ships in Athlone and ran another outstanding time and performance in the 800m. In a most competitive paced race he recorded 1min 51.03secs.- a B qualification time for the European Juniors in July. Athletics Ireland requie an athlete to record 2 x B times or 1 x A to qualify for the continental c/ships. Daren McBrearty, LAC, won the race in 1mins 50.53secs with Shane Fitzsimmons, Mullingar 3rd 1min 52.27secs.
National Awards for Kelly and Karl
'Athletics Ireland are delighted to announce the Juvenile All-Stars for 2012 as selected by the Juvenile Competition Committee. The awards ceremony which is sponsored by Tipperary Crystal will be held in the Tullamore Court Hotel on Saturday the 16th February'.
Congratulations to Tir Chonaill'a Kelly Mc Grory, on her numerous top class performance during 2012.She receives the Donegal Nomination and to Karl Griffin, who will receive the Robin Sykes Award for outstanding performance during 2012
Club AGM
The clubs well attended AGM took place in Dorrian's Ballyshannon on Friday night last. It was a most positive meeting where the numerous competitive, coaching , development, and administrative highlights of 2012 were recognised and new plans agreed to tackle the many challenges the club faces going forward –full report next week
Next week
Good luck to all the club athletes travelling to Athlone this weekend for the National Master/Junior and U23 Indoor c/ships.
On Wednesday next -11am start – the South Donegal Primary Schools Sportshall Athletics finals will be held in the Abbey Voc Gymnasium, Donegal Town. Club members that are free contact Eamon Harvey and volunteer a few hours to help run the evnt
Cara Bundoran 10 mile
The organising committee of the Cara Bundoran 10 report that the entries for this prestigious event continue to increase by the day and that a record entry is expected. If you have entered to walk or run why not log into www.carabundoranrun.com and you will be guaranteed to have an enjoyable experience on Saturday the 9th March.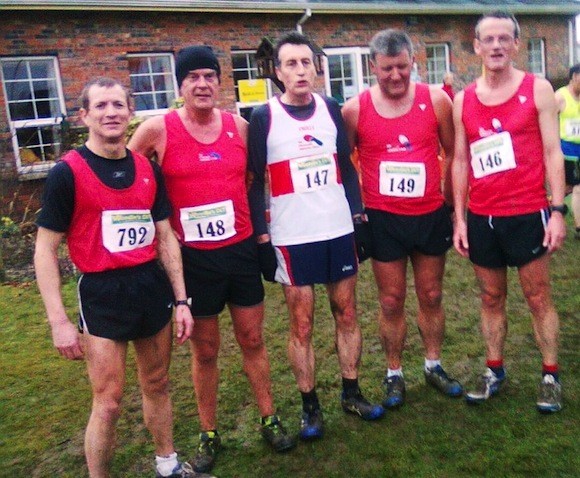 Tags: