BREAKING NEWS: Up to 100 Gardai have attended a meeting in Letterkenny tonight to express their anger at Government cuts to pay and conditions for the force.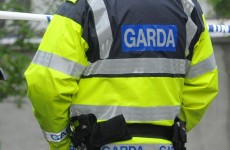 Members of the Garda Representative Association for the Letterkenny Division which includes Ballybofey, Lifford, Newtowncunningham, Carrigans, Raphoe, Castlefin, Letterkenny and Brockagh (now closed) met at Arena 7.
Members expressed their outrage at cuts which speakers said had "left morale on the floor."
A spokesman for the GRA Divisional Committee told Donegal Daily that members have said they are now considering their options.
One of these options is to support a general 'Blue Flu' which will see rank and file Gardai call in sick.
Another is to withdraw 'general goodwill' during working hours.
"We just feel that we are being taken for granted by this Government and by Garda management in general.
"Morale is on the floor and we simply cannot go on any longer like this.
"We have not taken this lightly but we are considering our options and one of those options is supporting suggestions of a Blue Flu.
"There was extreme anger at the meeting tonight about pay and conditions and the way we are being treated," he said.
Tonight's meeting was the first meeting as Gardai across Donegal display their anger to the Government over cuts and conditions.
Another meeting is planned for the Buncrana Division next Monday while further meetings will also follow for the remaining three Donegal Garda districts of Milford, Glenties and Ballyshannon.
Tags: