A Letterkenny councillor wants the local council to become involved in a stand-off over an extension to St Eunan's College.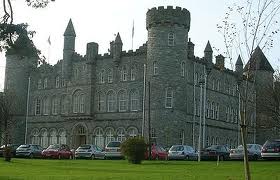 College authorities applied for a major extension at the site which had been granted.
The college's plan was to demolish an annex to the rear of the college as well as an old gymnasium to make way for a state-of-the-art school building.
The new school wing planned measured 7,452 sq metres.
As well as the construction of a new school buildings, new entry and exits to the college were planned.
However residents at nearby Hawthorn Heights objected to the plan and appealed it to An Bord Pleanala.
Among the objections were increased traffic in the area and also safety issues.
Now Colr Jim Lynch wants the council to collaborate with all agencies involved in the situation and find a successful solution.
The motion is "That this council collaborates with al the agencies involved in obtaining a design solution, retention of existing castle integration and development at St Eunan's College."
He is to raise the matter at Monday night's meeting of the local authority.
Follow us on Twitter  – https://twitter.com/DonegalDaily
Tags: