A Letterkenny town councillor wants the local authority to turn old railway lines into cycle paths.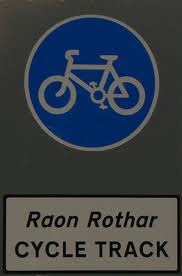 Cllr Gerry McMonagle says the Greenway Path in Co Mayo has become a huge tourist attraction.
And he says there is no reason why Letterkenny and Donegal can't do the same.
The Sinn Fein councillor will raise the issue at Monday's meeting of the council.
Cllr McMonagle wants Donegal County Council and Letterkenny Town Council to carry out a feasibility study into the proposal.
"There's no reason why such a plan could not create safe places for families to participate in healthy lifestyles and to help promote tourism," he said
Tags: