Parentstop, a free and confidential parent support service in Donegal,  has appealed to parents to talk to teenagers about sex on the eve of St.Valentine's Day.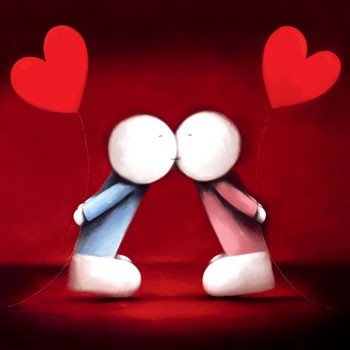 The group says Valentine's Day (and the weekend that follows it) can be a time when teenagers feel peer pressure to have sex.
Both boys and girls feel under pressure to have sex, however they may not have all the facts in relation to safe sex, nor be confident in saying 'no' if they are not ready for sex.
Patricia Lee, Manager of Parentstop reminded parents that they were once a teenager.
"Remember you were a teenager once. Ask your teenage self what would you have liked to know about being safe, what limits or boundaries might have been set by your parents that could have helped you to stay safe and think about how you might have managed to avoid risky choices."
According to research from the Crisis Pregnancy Agency, up to one third of boys and one fifth of girls have sex before age 17.
Young people who have sex before age 17 are less likely to use contraception, and more likely to have a crisis pregnancy or sexually transmitted infection at some stage in life.
Therefore, as parents, it's important to talk about sex openly at home, so that your child feels they can ask you questions about their sexual health without judgement or punishment.
The Donegal group has issued the following tips on discussing sex with teenagers:
-Conversations about relationships, love and sex should begin with our children from a young age, as part of healthy development and in response to questions such as 'where did I come from?'. At all ages, it's important that both parents talk to the child about sex and relationships, and that you share information with each other about what has been discussed.
– Carefully choose when and where you talk with your child about sex. When possible, talk about sex with your child in private, where you will not be overhead. Your child may then feel more confident about opening up to you and asking questions.
– Avoid sitting them down for just one conversation on sex. Instead, bring up the topic of sex and relationships casually on a more regular basis. It can be easiest to talk about sex as part of something else – for e.g. when watching a TV programme that mentions young people's sexual health or when your child talks about a celebrity who is pregnant.
-Don't assume your child knows the facts about sex and contraception. Ask them what they are learning in school, whether their friends are going out with someone, and what they might want to know about love, sex and relationships.
-It is estimated that between 5 and 10% of the population is Lesbian, Gay, Bisexual or Transgender (LGBT). It can be difficult for LGBT young people to talk to their parents or family about sexuality and relationships. Support is available from www.belongto.org for both parents and LGBT young people.
-Talk to your child about safe sex and contraception, so that they have the information they need when they are old enough and ready to have sex. Young people can find lots of information about sexual health and relationships at www.spunout.ie.
-Let your child know they should never feel pressurised into having sex nor have sex just because they are drunk. If someone really cares about him or her, they won't use peer pressure or alcohol to get sex.
-For further information, visit www.b4udecide.ie – a website providing information for teenagers and their parents on how to say no to pressure and how to make responsible decisions.
Parentstop is a free and confidential parent support service in Co. Donegal. Parentstop is here to help with any parenting challenges you are facing. If you want to ask a question, talk to someone in confidence, or see if you're on the right track, then Parentstop is here to support you. There are no long waiting lists and the Parentstop team is available to talk to you once you make an appointment. With services in Donegal Town, Letterkenny and around Inishowen, one of our Parents Support Officers will meet you, listen to you and give you support and advice. Whatever your concern – let's get it sorted together.
If you have family concerns and would like to speak to someone from Parentstop please phone:
074-9177249 for Letterkenny and surrounds
074 9373493 for Inishowen areas
086-8494038 for Donegal Town and surrounds
You can also email patricialee@parentstop.ie for more information.
Tags: