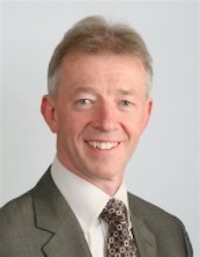 A 21-year-old college student has been banned from driving for three years after being found slumped in her car minutes after being spotted speeding through the main street in Falcarragh, a court has heard.
Ciara Gallagher, St Mary's Close in Derrybeg, was driving so fast in the early hours of May 7 last it was too dangerous for Gardai to stop her, Inspector Michael Harrison told Letterkenny District Court.
Gallagher, a Business and Law student at LYIT, sped past the Garda station on three occasions.
Gardai heard the screech of the brakes on her car but waited to follow her.
"The members were unable to step out and stop here because it was unsafe to do so," said Inspector Harrison
Gardai observed Gallagher stopping outside the Gweedore Bar in the Main Street.
"They found her partially slumped over the steering wheel," said the Inspector.
A breath sample found her to have 68 micrograms per 100 micrograms of breath.
Her solicitor Patsy Gallagher told the court that his client had been drinking the night before and had gone out the next night with the intention of having just one drink.
"She had one which led to a couple of more," said the defence solicitor.
He said his client was studing Business and Law at LYIT and relied on her car to get to college from her home in Gaoth Dobhair.
He said the mother of one was very upset at what she had done.
Mr Gallagher said he understood that his client was facing a mandatory three year driving ban, but asked that the ban be delayed until the summer to allow her to complete her studies.
Judge Paul Kelly, pictured above, wanted to know why Ciara Gallagher had been driving up Falcarragh Main Street at speed.
"It looks like she was asking to be caught. She passed the Garda station three times," said Judge Kelly.
He agreed to delay the driving ban until August 1.
The 21-year-old was also fined €250.
She was given a further fine of €150 for having no insurance for a car while in Ballybofey – also in May last year.
Tags: